Reliable, fast and affordable hosting platform, trusted by leading web designers
可靠,快速,收費合理的網頁寄存公司,備受網頁設計師信任
Tigahost™ established in 2002. Our company has provided professional level web hosting services for web designers, businesses and individual users from worldwide.
Low cost, reliable and friendly support. We have over 10 years of web hosting experience.
All our servers are located in Hong Kong datacenters.
For further information, welcome to email us or use the contact form.
Tigahost™成立於2002年。我們公司為各國網頁設計師,企業和個人用戶提供專業級別的網頁寄存服務。
我們是一間專業可靠,收費合理的網頁寄存公司
已有10年以上的網頁寄存經驗。
我們的伺服器位於香港的數據中心。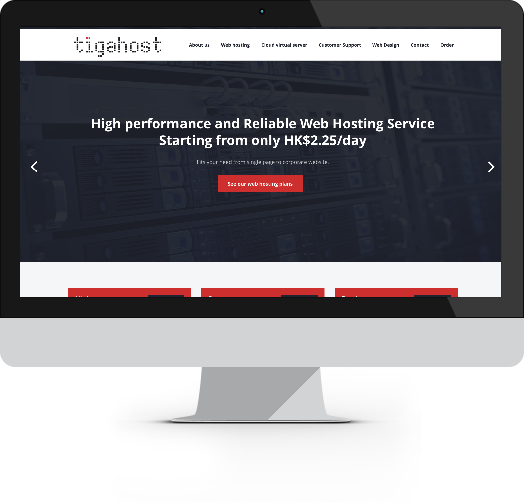 Why choose Tigahost?
– No overloaded servers 不超載伺服器
– No outsoruce support 不外判服務
– We're affordable 收費合理
– An honest hosting company 誠實的網存公司
– 30 days money back guarantee 30天退款保證
– 10+ years of web hosting experience 10年以上的網存經驗
– We know what web designers need 我們知道設計人員需要什麼
– Responsive and friendly support 快速和友好的支持
– 100% "made in Hong Kong"